2021 WINNERS
The Member Awards and Web Awards of the Best AVPN Pizzeria 2021 were assigned. The neapolitan
"Da Attilio"
is the best pizzeria in the world according to the pizzaioli masters. On the podium of the popular jury:
Pizzot ° (Russia), Užupio Picerija (Lithuania) and Sciantusi (Spain).
More than 70,000 online votes for the world contest of the Associazione Verace Pizza Napoletana that has seen in competition pizzerias from 51 countries.
READ MORE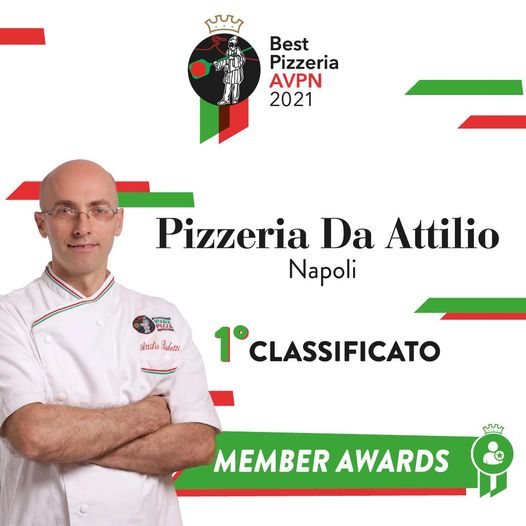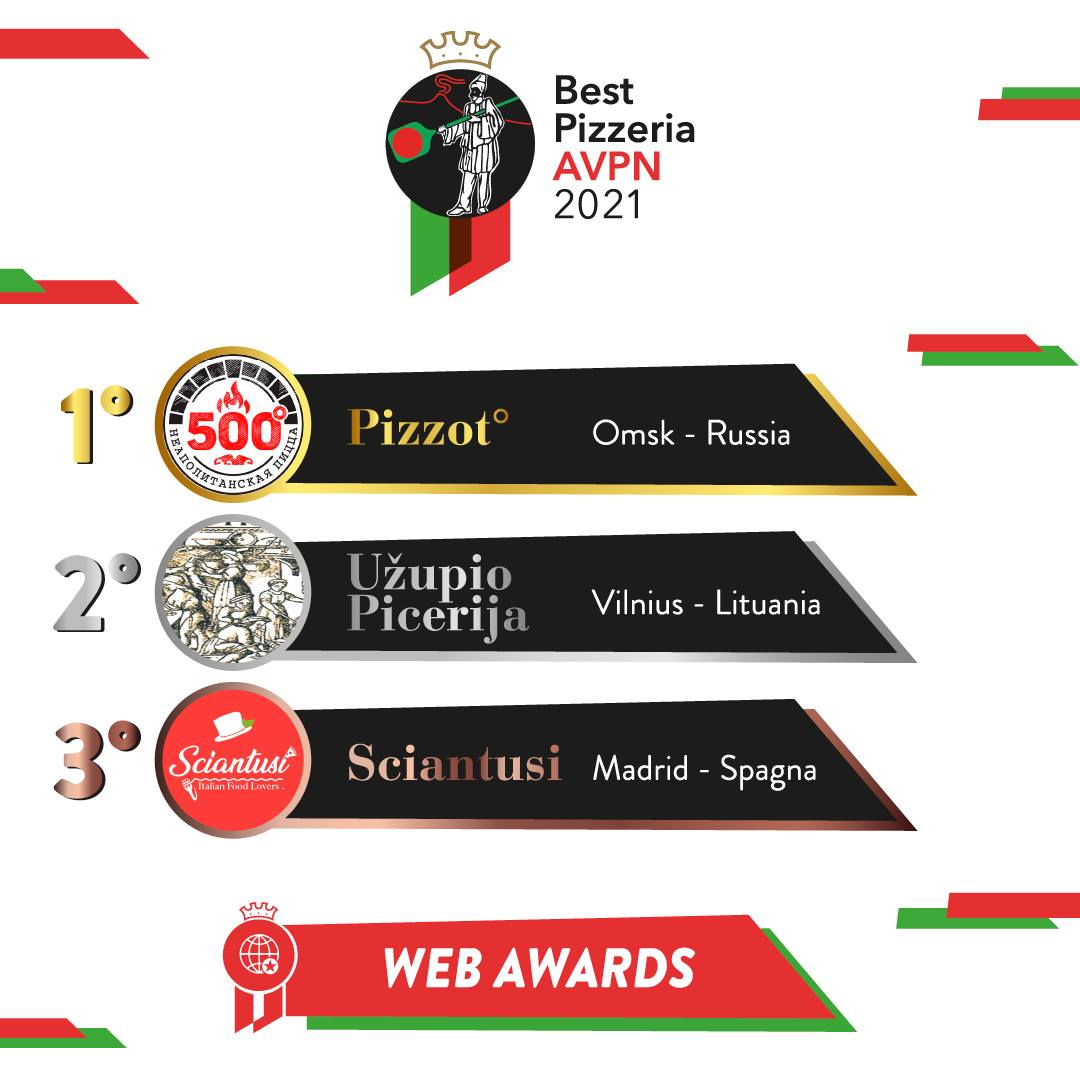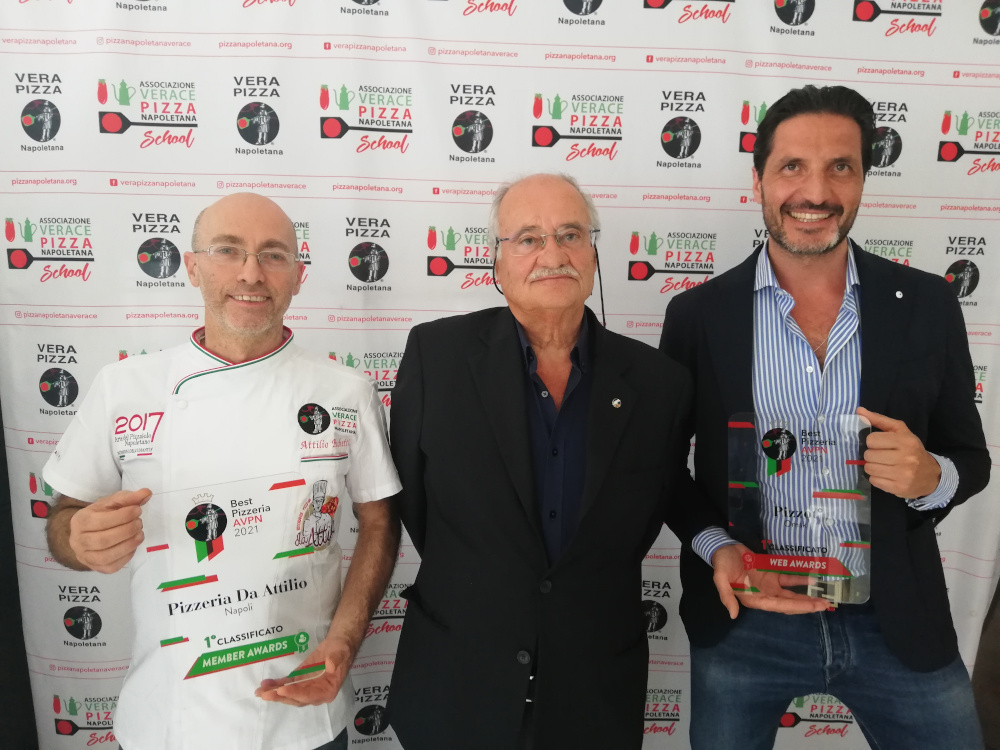 The Association of the "Verace" Neapolitan Pizza announces , starting from the 29th of April 2021, the third edition of the
"BEST AVPN PIZZERIA"
, the global contest to declare the best pizzeria "Verace" of the year.
After the victories of
"La Notizia"
of Enzo Coccia in 2014 and
"50 Kalò"
of Ciro Salvo in 2019, when the contest was a mix between the popular votes and the technical jury, we chase for the 2021 edition to revamp it and to divide the contest in order to give the right value to the voters.
BEST AVPN PIZZERIA – WEB AWARDS wants to involve all the pizza lovers of the 5 main continents who can vote, with their "likes", the best AVPN PIZZERIA of the year. All the people who have an e-mail address can vote until the 28th of May his favourite pizzeria and to check the ranking online updated time after time, with the 30 pizzerias liked the most.


The technical jury has to declare instead the BEST AVPN PIZZERIA – MEMBER AWARDS, made up by the members of the Association as well. So for the first time the Pizzeria of the year will declared from the collegues.
The challenge that the Pizzerias "Veraci" will have, is characterized by a complexive evaluation of the Pizzeria and they will judge the dough of the pizza and the cooking , the selection of the raw materials, the combinations, the service and the estetic evaluation of the pizzeria.